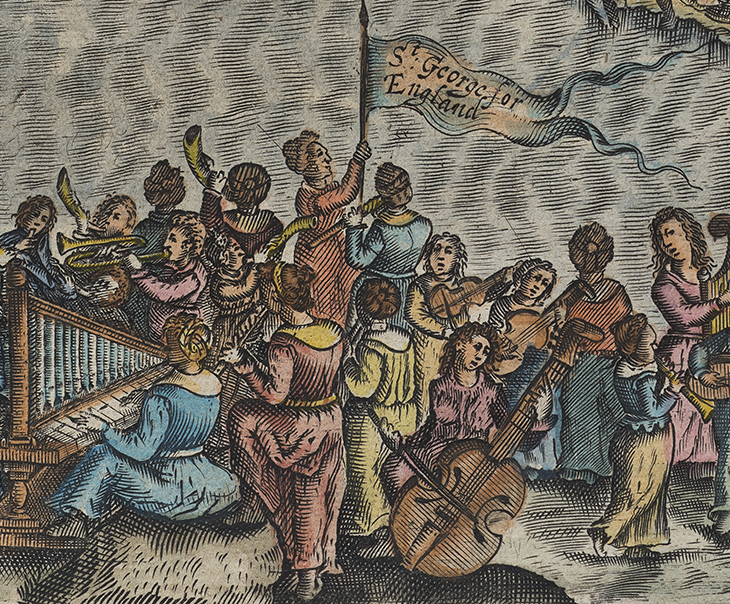 Ars Eloquentiae, a versatile and very talented ensemble specialising in period performance will be performing a special concert at the exhibition, "The Faerie Land: Michael Drayton's Vision of Britain",  in the Royal Geographical Society (with IBG) on September 11 at 1pm.
The concert will consist of selection of early music inspired by Michael Drayton's Poly-Olbion (published in 1612 & 1622).
Ars Eloquentiae is fast establishing a reputation as a versatile and vibrant ensemble specialising in period performance. In 2014, they were invited by the William Hogarth Trust to spearhead celebrations for the artist's 250th anniversary and also undertook a joint project with the University of Cambridge, researching and recording Parisian street songs from the Seventeenth Century. Formed in 2012, Ars Eloquentiae members are drawn from the highest ranks of London's young professional musicians, who individually perform with many of the world's most highly-renowned early-music ensembles.
The concert will be free, but donations are encouraged for the Exuberant Trust, a charity which supports young people in Oxfordshire who are developing their interest in the arts and for whom a one-off grant will make a significant difference to their career.